Fun at Bat is a bat and ball, entry level program for kids. We focus on character development, active play and fun!
The overarching goal of this program is to provide children with a fun and active experience while teaching "USA Baseball's Championship Principles" such as teamwork, honesty, and responsibility. 
League operators around the country are provided safe equipment and educational materials in order to help facilitate a successful program.  We recommend the 8 classes be run over an 8-week season but offer flexibility if you need it. After each 75-minute class, players receive an illustrated take-home book that reinforces the "USA Baseball Championship Principle" learned. A minimum of one team of 12-15 players with 2 coaches per team is recommended. Volunteer parents are welcome to help.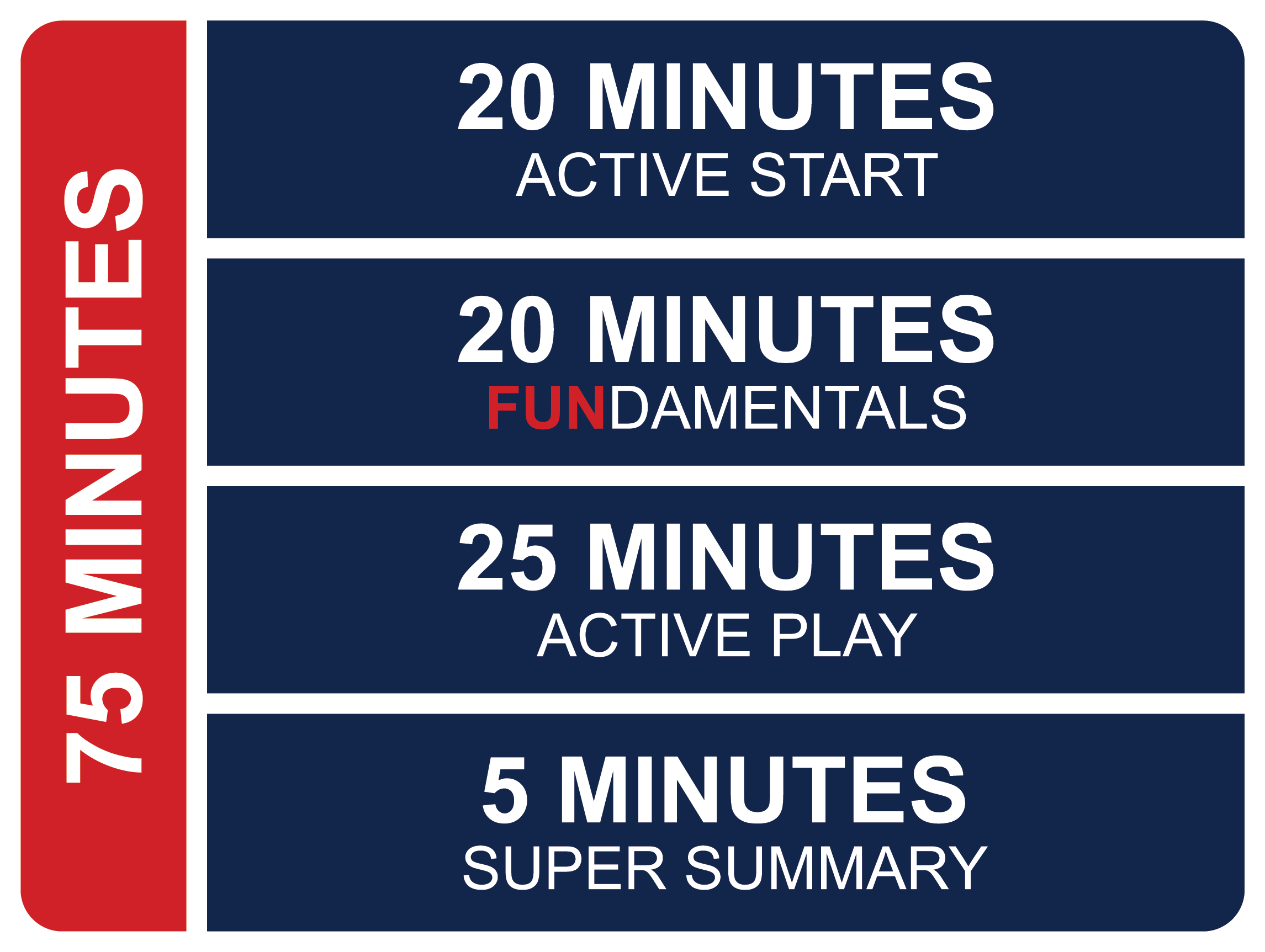 *Includes 5 minute of water breaks
*The provided curriculum includes detailed information on proper mechanics such as throwing, catching and hitting progressions.
Active Start
Welcome and review of the previous class

Reinforcement of USA Baseball's Championship Principles 

Warm Up Exercises 

Hot Potato, Throwing, Catching
FUNdamentals
Team splits into two groups in the outfield

Lesson plan stations are set up 

A fun and dynamic approach to learning fundamentals
Active Play
Brings the team back together in the infield

Focuses on application of the main points of the lesson plan

Play a 3-inning modified game

Players rotate from hitting, fielding, and running groups

Everybody gets to hit
Super Summary 
5-minute lesson recap

Positive reinforcement for participation and good answers

Championship Principles reviewed

The following week, during Active Start, coaches will ask players about the keys learned from last class